QUITE SIMPLY THE BIGGEST AND BEST ARCADE IN SANFORD NEAR ORLANDO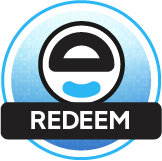 Redeem
PLAY FOR PRIZES!
With our exciting range of the latest games, you can rack up arcade credits that allow you to earn valuable points. These points can then be cashed in at our redemption store, where a treasure trove of great prizes await!
Remember the best arcade you stepped into? Well we stepped it up. Elev8 is bringing you the best ensemble of video arcade games ever assembled. From racers to shooters to redemption to simulators, we've got you covered, and then some.
Elev8's 150+ game selection includes some of your favorite games from when you were growing up, spanning over 40 years of gaming history. You will be sure to find something you love to play at Elev8 Sanford! Here are some of the NEW games you will find at Elev8 Fun in Sanford:
Sure, you've been to an amusement center before, but we guarantee you've never seen an arcade like this! Whether you are a kid or a kid at heart, our arcade located in the Seminole Towne Center Mall in Sanford can't be matched. We have more than 150 games to try!
Start on our main floor for the latest and greatest games. We've got everything from racers and shooters to redemption and simulators. Some of our most popular new arcade games include Fast & Furious Arcade (Raw Thrills); Monopoly Roll-N-Go (ICE); Step ManiaX (Step Revolution); Big Bass Wheel Pro (BayTek); Jet Blaster (Sega); Super Bikes 3 (Raw Thrills); Mad Wave Motion Theater & Typhoon (Trio-Tech); Crazy Rafting (Sega), Angry Birds Coin Crash (LAI Games), and so many more. We also have air hockey, basketball and tons of cranes to play.
REQUIREMENTS
Visit the Welcome Desk and set up your arcade card to play.

We always recommend comfortable clothing and closed toed shoes for your Elev8 visit!

We have games for all ages; check individual games for the best age fit.

A fun attitude!
Have a question or a specific concern?