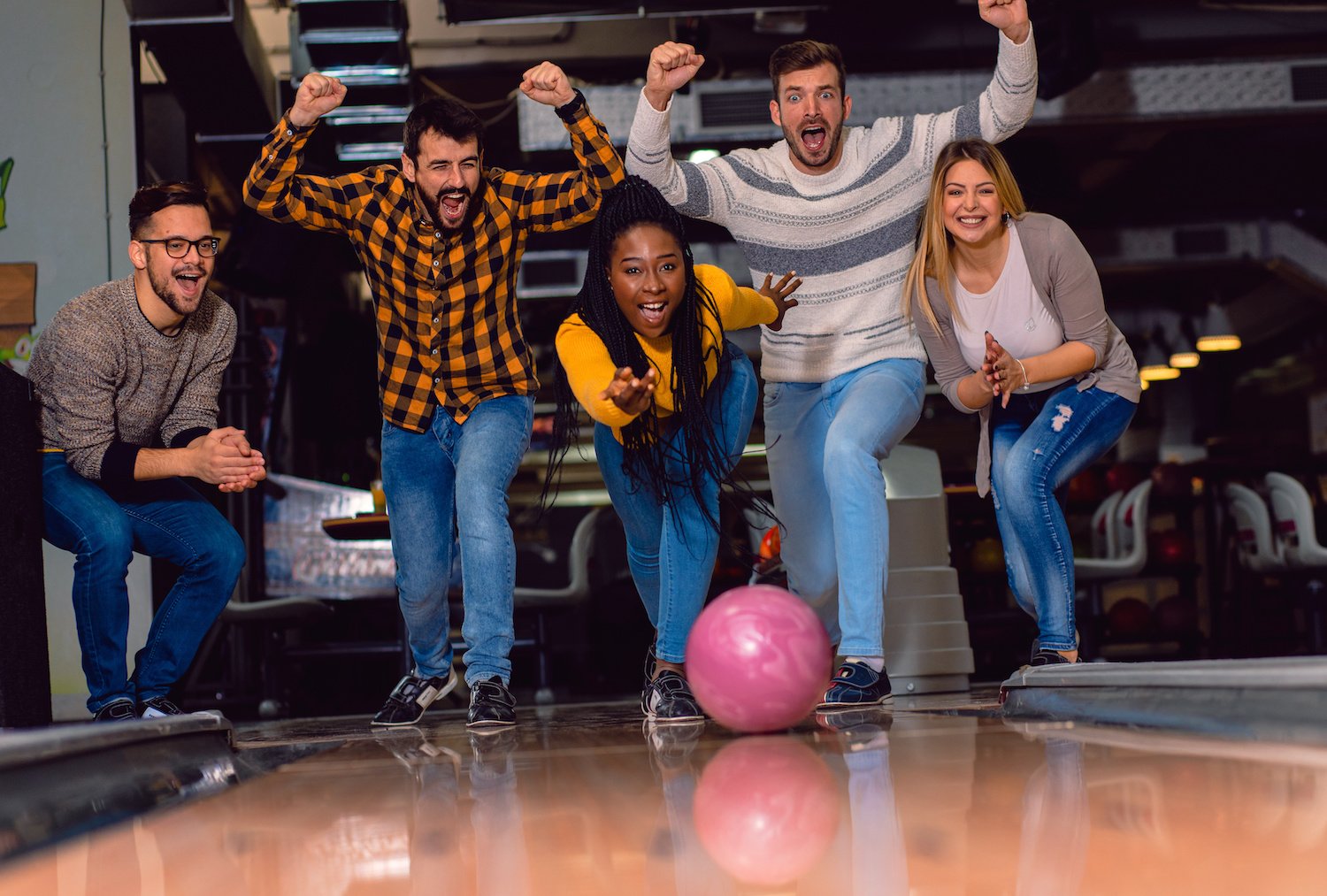 4 Ways to Improve Your Skill and Show Off at the Bowling Alley in Sanford
Who doesn't love bowling? It's a super fun pastime beloved by many all over the world! If you want to get better at this entertaining game, here are four pro tips for improving your skills and knocking those pesky pins like an expert at the best bowling alley in Sanford!
1. Consider Your Approach
Professional bowlers use the 5-step approach, but it's agreed that that's not yet suitable for amateur players. Instead, a 4-step approach is recommended to start with. Square your shoulders, keep your head high, make sure your swing is smooth, and take four evenly paced steps before release.
2. Practice, Practice, Practice
The fact of the matter is that you won't be able to hone your bowling skills and wow the crowd unless you practice. You can practice your step and aim without having to throw the ball, so go ahead and spend some time doing so. It's still fun whether you win or lose, so just keep practicing!
3. Roll, Don't Throw
A mistake many people make is that they throw the ball instead of roll it. This is an aggressive approach that causes a bumpy, delayed roll. If you hear a "clunk," you've thrown the ball. A properly rolled ball makes little to no noise when coming in contact with the lane.
4. Select the Right Weight
Make sure that your ball is the adequate weight for you and that you can grip it comfortably and easily. Most bowling alleys offer balls in different weights, so find the one that works best for you and can pair with the above tip for a smooth, winning roll.
Take Your Bowling Skills to the Next Level at the #1 Bowling Alley in Sanford!
Elev8 is ready to become your go-to bowling alley in Sanford, offering a variety of fun games and challenges at 12 highly interactive lanes for the whole party! Our bowling alley was lovingly designed by expert bowling lovers, paired with a high-tech player system to keep you entertained the entire time whether it's your turn or not.
Contact us at 407-777-2876 to learn more about our hours and to plan your exciting, one-of-a-kind bowling visit to enhance your skills!