EXPEREINCE THE BEST KID'S BIRTHDAY VENUE IN TAMPA BAY
MINIMUM OF 10 PARTICIPANTS
INCLUDES PIZZA AND SODA
CUSTOM OPTIONS AVAILABLE BY REQUEST
Each birthday party at Elev8 gets their very own next-level private party room, dedicated VIP Party Host, and everything you need for an out-of-this-world experience. Our private party rooms are designed with your comfort and enjoyment in mind, with stylish décor and plenty of space for everyone to have a blast. Your dedicated VIP Party Host will ensure that every detail is taken care of, from organizing fun games and activities to serving delicious pizza and soda.
We warmly welcome walk-in birthday parties from Monday to Thursday. While we are unable to accept reservations at this time, our dedicated team is committed to ensuring you have a memorable celebration. Please note that seating and activity availability cannot be guaranteed, so it's always a good idea to arrive early. Don't forget to bring your cake to add that extra touch of sweetness to your special day. However, we kindly ask that you refrain from bringing any additional outside food or drinks.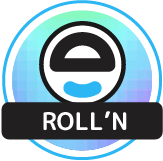 $450
ALL-INCLUSIVE FOR UP TO 10 PARTICIPANTS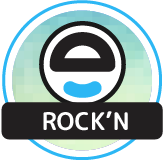 $450
ALL-INCLUSIVE FOR UP TO 10 PARTICIPANTS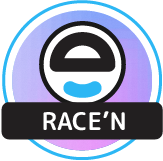 $550
ALL-INCLUSIVE FOR UP TO 10 PARTICIPANTS
Please be sure to book a minimum of 2-3 weeks in advance for the best chance of securing your desired date, time, and room.
Welcome to our exclusive party venue where we guarantee an unforgettable experience for you and your guests. With a minimum of 10 participants per party and a maximum capacity of 30 guests per party room, we ensure the perfect balance between intimacy and excitement. Choose from our selection of private party rooms, each uniquely designed to cater to your specific needs and preferences. Our VIP party host will be on hand to ensure that every detail is taken care of, creating a seamless and stress-free event for you. From party supplies to decorations, we have everything you need to make your celebration a resounding success.
VIP PARTY HOST
RELAX... WE GOT THIS!
Dear over-worked, under-paid Rockstar parents! Your always serving others. Well, we're here to serve YOU. We do that best by making sure your loved-one's special day is elevated for safety, fun, and awesome memories!
food & drink add-ons
PARTY PACKAGES GET 15% OFF
Purchase drink tickets, additional food, activities, and additional services with our Event Sales team. Our packages can expand to meet your unique needs. Please schedule a consultation with our event team by filling out the request form above.