BOOST THE IMPACT OF YOUR EVENT BY HARNESSING ALL THE FUN JUST FOR YOU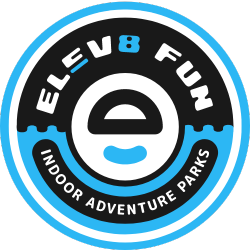 ELEV8 FACILITY BUYOUT
3-4 hour Minimum Private Event
Pricing Varies
PER PERSON + 20% GRATUITY ON FOOD & BEVERAGE
Hourly rates

FULl A/V system

Custom table and chair arrangements

Ask about our light breakfast catering add-on options
Rates vary based on your activities

When it's over, your space is released but you don't necessarily have to go home

Ask our sales team how to best stretch your included time
PRE-PLAN WITH THESE OPTIONS TO SAVE ON YOUR BAR SERVICES

HOURLY RATES FOR AN OPEN BAR AVAILABLE UPON REQUEST
PLEASE NOTE: For larger events such as these we require advanced planning. Please inquire with a minimum 2-3 months to plan a facility buy out. Events of this magnitude involve a lot of effort and resources. If it is within a lesser timeframe we will see what we can do but we cannot promise availability or feasibility to host on shorter notice.
VIP EVENT HOST
RELAX... WE GOT THIS!
Dear over-worked, under-paid Corporate Rockstar! Your always serving others. Well, we're here to serve YOU. We do that best by making sure your team-event is elevated for safety, fun, and awesome memories!
food & drink add-ons
CORPORATE EVENTS SAVE 15%
Purchase drink tickets, additional food, activities, and additional services with our Event Sales team. Our packages can expand to meet your unique needs. Please schedule a consultation with our event team by filling out the request form above.